Specialty Pharmacy Claims for Self-Funded Entities
3.5% of all covered members will be on a specialty medication
40-45% of total pharmacy spend will be specialty medications
$4,500
average cost per month for specialty medications
580%
increase in specialty medications approved by the FDA since 2000
400
specialty medications are approved and on the market
We believe in price transparency when it comes to the cost of specialty medications. The cost of these medications is rising every year by 10%, we understand the challenges of paying for them.
We know the significant financial impact that specialty medications have on self-funded entities and the resources required to effectively manage them.  Our goal is to help provide education and resources that will assure the most appropriate medication utilization for your members.  We help reduce  specialty pharmacy spend and avoid unnecessary future costs while providing unsurpassed, personalized care.
We work closely with Employers, Consultants, Brokers, Business Groups, Health Plans and PBMs providing complete price transparency and insight on how to avoid excessive costs pertaining to specialty medications.  We are continuously developing new strategies to reduce the amount that is spent on these drugs.  By completing an in-depth analysis of specialty claims we can identify potential areas of over spending and implement strategies to reduce costs.  Let our experience and expertise in the specialty pharmacy industry help you proactively manage the complexities and high costs of specialty medications.
Why self-funded entities carve out their specialty pharmacy claims to Cottrill's Pharmacy
Price Transparency
We believe in transparency when it comes to the cost of specialty medications.  Specialty medications typically will make up 40-45% of total pharmacy spend.  In 2020, the number one priority to lower costs for health plan sponsors was to manage specialty pharmacy claims more efficiently.  We work closely with all of our partners to help them receive the most value on their SP claims.  This includes, but is not limited to: 
access to the best prices on medications
customizable pricing models

cost sharing/cost avoidance

patient assistance

appropriateness of medication prescribed

generics vs. brand

split fill program
Communication with our patients is key to ensuring that they are following their prescribed treatment plan.  In addition to an extensive initial assessment for all new patients, our clinicians contact every patient monthly to conduct re-assessments.  These assessments allow us to answer any questions that the patients may have and to identify any potential barriers to adherence that would prevent them from adhering to their treatment plan.  Cottrill's Pharmacy has an annual adherence rate of 96.6% on our specialty medications and a patient satisfaction rating of over 98%.
By keeping patients on their prescribed treatment plan we help employers avoid unnecessary costs associated with absenteeism, medical complications and ER visits.  We are proud to offer  disease specific, comprehensive clinical programs such as our Hemophilia Management Program for patients.
Cottrill's patients are able to communicate with our staff over the phone or through our CottrillsCare app.  This innovative technology platform allows them to ask questions, request refills, and update assessment information in real time.
Data Reporting/Claim Analysis
Cottrill's has an extensive data management program in place.  We use this data to compile reports that analyze your pharmacy claims. These reports can be customized to include metrics on drug costs, types of claims, number of claims, adherence and more.  Our pharmacists go over every SP claim dispensed to ensure accuracy and to identify any potential price discrepancies.
A Higher Level of Service
We take pride in going above and beyond for our patients.
When a patient needed a Saturday delivery, which wasn't available in their area, a Cottrill's team member (who lived 2 hours from the patient) hand delivered their medication.
When a 12-year-old Hemophilia A patient wanted to attend camp, his parents were concerned about him getting a bleed.  Cottrill's contacted a nursing agency in the state to have them on standby in case an infusion was needed.  This, in addition to other measures, gave the parents comfort knowing that a comprehensive plan was in place so their son could safely attend camp.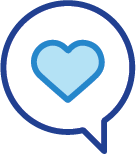 Cottrill's Pharmacy Testimonial
"I wish to thank you for your great service over the past year. It is refreshing to work with a business that is professional and caring."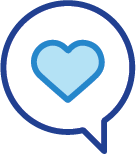 Cottrill's Pharmacy Testimonial
"Thank you so much for the incredible effort, diligence and dedication. Your attention and professionalism go unmatched. You are a gift to us!!"
Please contact us for more information on carving out your specialty pharmacy claims to Cottrill's Pharmacy.