Compassionate, Professional & Highly Skilled Nursing
Highly credentialed infusion nurses
At Cottrill's, our experienced team of registered nurses, pharmacists and technicians work closely with physicians, nurse practitioners and physician assistants to provide a variety of in-home infusion services for  patients. We arrange for delivery of medication, the infusion pump and any needed supplies such as IV poles, tubing, needles, syringes, etc. We also teach patients and caregivers how to infuse the prescribed medication when applicable to achieve maximum independence.
Services provided by Cottrill's Home Infusion include:
Steroid therapy
ALS
Multiple Sclerosis
Rheumatology
Factor replacement therapy
IVIG/SCIG
Peripheral line and midline maintenance
Central line care
Mediport access/care
Dedicated Infusion Nurses
We complete a thorough patient assessment prior to initiating infusion therapy at home to ensure home services are appropriate.
Our infusion nurses:
Provide one-on-one training with patients and caregivers for self-administration of infusion therapies and management of pumps and other specialized equipment when it is appropriate.
Are available to the patient or caregiver by phone should assistance be needed.
Can provide in-service education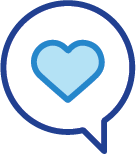 Cottrill's Pharmacy Patient Testimonial
"The nurses who visit me are wonderful, prompt, knowledgeable, and I so appreciate them."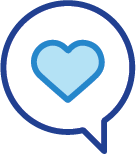 Cottrill's Pharmacy Patient Testimonial
"I have nothing but positive things to say about the staff at Cottrill's, thank you for everything you do."