At Cottrill's we believe in personalized care for every patient. We get to know you as a person, so that we can help you maximize your prescribed treatment plan and maintain a healthy lifestyle. We believe in a care team approach which includes our experienced team of Pharmacists, Registered Nurses, Patient Care Coordinators, and office staff.
With our pharmacy you will never "slip through the cracks" or be left on your own to find answers. You will never get an automated phone system when you call us during business hours. What you will get is unsurpassed personal care and attention from every member of the Cottrill's staff. We look forward to the opportunity to provide you with the exceptional care that you and your family deserves.
Above all else, our mission is to maximize the health and well-being of our patients by providing unsurpassed personalized care, quality services and education in an environment of professionalism, compassion and respect.
Specialty Medications
Being on a specialty medication can be very challenging and stressful. Take comfort knowing that our experienced staff manages all aspects of these medications on a daily basis. Our certified specialty pharmacists and registered nurses will help you adhere to your treatment plan while the rest of our staff will assist you with prior authorizations, co-pay assistance programs, insurance questions, community support groups, advocacy and educational resources. We will support you throughout every step of your treatment journey.
Home Infusion
Our experienced clinical team of registered nurses, pharmacists and technicians will work closely with you and your provider so that you are able to receive your infusible medication in the comfort of your own home. Our nurses will come to your home at a time that is convenient to you so you don't have to worry about traveling to an infusion center or scheduling time off from work or school. We arrange for delivery of medication, the infusion pump and any needed supplies such as IV poles, tubing, needles, syringes, etc. In some instances we can teach patients and caregivers how to infuse the prescribed medication to achieve maximum independence.
Compounded Medications
We understand that when it comes to prescribed medications, one size does not fit all. Whether it is adding a flavor, changing the delivery form from a pill to a liquid or cream or excluding a problematic ingredient, compounded medications may be your solution. Our pharmacists have extensive training in the preparation of compounded medications for both people and their pets and will work closely with your provider to formulate a customized medication specific to your needs.
Retail Pharmacy
Cottrill's Pharmacy is proud to have a location that has served as a community pharmacy for over 100 years. In an era of chain retail pharmacies we are proud to be able to offer our customers something different and unique. We believe that knowing our patients by name is important and it allows us to better serve them and the community. Whether you are filling a prescription or shopping for a unique gift our staff is here to help you.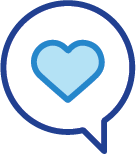 Cottrill's Pharmacy Patient Testimonial
"You are all amazing! Keep up the great work"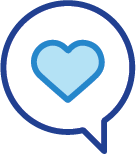 Cottrill's Pharmacy Patient Testimonial
"I absolutely love Cottrill's! Amazing service."